16 BEAUTY & SKINCARE QUESTIONS WITH CONTENT CREATOR LOUIS

With the #CacaoBeautySecret interview series, get to know our favorite influencers and community members in 16 short questions. Together, we take a closer look at their beauty routines to get inspired and unleash OUR beauty on OUR own terms. Tag us (@cacaoskincare) in a skincare selfie on instagram with the hashtag #CacaoBeautySecrets to share with us your favorite beauty secrets and a chance to be featured on our pages.
We got the chance to have chat with Tik Tok sensation Louis and he shared his skincare essentials with us. Let's dive in !
MEET LOUIS:
 1. Can you introduce yourself ?


" I'm Louis, I'm currently a content creator on Tik Tok and Instagram account @skincarebylouisoff . I'm 24 years old so I'm originally from Pas-de-Calais but I worked for 5 years in Paris for companies in the cosmetics sector as a training project manager. In fact, to be more precise, I just finished my studies. I went to the master level. I have a BTS in Esthetics - Cosmetics, which makes me a beautician. I wanted to continue my studies as much as possible to work in the training sector because I liked this pedagogical side but still applied to the cosmetics sector. I made my work experience as an apprentice . When I started Tik Tok I was actually at Sephora as a training project manager. As time went by, Tik Tok took a more space and there was a choice to make, so I finished my training period, and my studies, and I made the choice not to look for a job and to work only on social networks."



2. What would be the title of your Autobiography ?


"It's funny because I've been thinking about it a lot and it's a very complicated question but I think the title would be "helping others" or something like that because I've always had this need to want to help others whether it's in skin care or even in my more personal relationships I've always had this role of people who listened who were rather benevolent and good listeners, so there you have it, I think that the others represent me very well"


3. And how would you describe yourself in 3 emojis?

"So :
- the one I use the most is the emoji with the eyes in a heart 😍
- the white heart too because I think it's the prettiest of hearts 🤍
- and then the last one would be the tongue emoji, I don't know why, I prefer the classic one with the little tongue on the side.😋"
4. What's your skin type ?
"I have normal to dry and sensitive skin"
5. What does self care mean for you? 
"For me, the definition of self-care is an agreement between the interior and the exterior. Self-care really encompasses these two notions of being well both psychologically, mentally and externally with the way we take care of our body."
6. How would you define Beauty ?
"The definition of beauty for me is plural, there is not only one, there are no rules to beauty, well we can not define very clearly what is beauty today and for me beauty is expressed in each and everyone and that is important. I think that today, we arrive at a point in this moment where precisely our glance changes with regard to the beauty. I mean because at the time we were told that beauty was Kate Moss, today we get used to see another form of beauty and we manage to find beautiful things that in the past we would not have found beautiful at all and that means that we are really stepping out of the boxes "



LOUIS 'S BEAUTY SECRETS
7. What's your skincare routine (day & night) ?
"I have an very-defined routine"
In the morning :
"I cleanse my skin with Serozinc lotion from La Roche Posay"
"I apply an eye cream : Le regard Hypnotica by Sanoflore"
"Then, I apply a Phloretin Cf serum from Skinceuticals"
"An anti-dark spot serum: Discoloration Defense  also from Skinceuticals "
"And after I apply a cream and the sun protection Sun Secure Blur from SVR "
At night :
"I double cleanse my skin."
"A first cleanse with Caudalie's Vinoclean DEMAKE CARE OIL"
"Then I used the Magic Pschitt of Garancia"
"Then, the Thermal Water of La Roche Posay and the same eye cream as in the morning "
"Followed by the HadaLabo lotion with hyaluronic acid "
 "I finished with the Vinoperfect night cream from Caudalie. ITwice a week I do a scrub and a mask"

Louis recently changed his usual routine because of the change of season to a more soothing one.
8. Do you prefer testing new beauty products always or having a fixed routine? 
 "What I recommend today is to have a fixed routine because that's how you get long term results.  The problem is that since I'm a content creator and I have to make product recommendations, I have to change products very often. It's a bad thing for the good of the community."
9. Do you prefer yourself with Makeup or without it?
 "I wear makeup but not on a daily basis and when I do wear makeup it's to have something ultra natural and honestly I like both.  When I go to events, I like to have a fresh and radiant complexion and on the other hand in everyday life, I have no interest in putting on makeup because I am at home."
10. What beauty product can't you go without ?
"I put some on just before doing the interview, it's the Confort extrême lip balm from Sisley, it's my favorite lip balm in the world. However, it's worth 60 EUR, it's expensive but I've never seen a lip balm with this texture."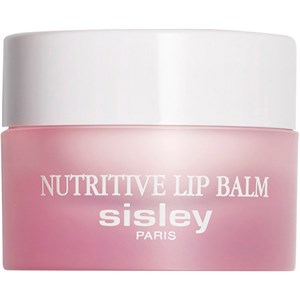 11. Do you use beauty products from African Brands or brands  by Afro-descendants? If not, why not? If yes, which ones?

"Yes indeed, I have already used shea butter, a friend of mine had brought me some from Burkina Faso, it was my first discovery with pure shea butter. Because in the European brands it is often diluted and it is in very small quantity, it depends but in general it is always mixed with other things and so we don't have the real side of the shea butter that I found in fact in this jar that she had brought back to me it was great."
 12. Which beauty advice would you give yourself at thirteen years old?
"Put on sunscreen is the thing I would tell myself. "
13. Can you share with us the best compliment you've ever been given and who it was from?
"My last one was a former classmate who contacted me on Instagram and told me that I was charismatic and that I was sure I was going to make it. She also said that my Stories made people want to listen to me whereas I don't see myself that way at all."
14. What is your favorite part of your self-care routine ?
"I have 2 of them:
- When I massage my face with my gua sha, that's really a moment of ultra pleasure
- The moment when I make a mask. For me, the "mask" moment is a break in the week. It is the moment when you can take care of your skin, a moment of pleasure, just for you."
15. The best way for you to decompress and relax? 
"This question is really not for me, really, I can't decompress and I sleep very badly at the moment so to give an advice while God knows that we always say in Skincare you have to sleep well and so on, but for me it is the opposite."
16. What is the best beauty secret you have ever received? Who gave it to you?

"Only one comes to mind, it comes from my mother. She has always taken care of herself, so I have been immersed in this for a very long time. The first experience I had with skincare was with Avene Cicalfate and I spread it all over my face and the next morning when I woke up I had plump skin so that's the beauty tip I could give."